Chair of Experimental Polymer Physics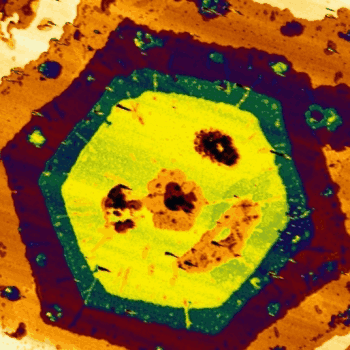 ---
SS 2017
Condensed Matter II: Interfaces and Nanostructures
Thu, Fri 8:15-10:00, HS II Physik
Tutorials: 2 h per week
---
Physical Processes of Self- Assembly and Pattern Formation

Thu 10:15-11:00
Fri 10:15-12:00, SR GMH
Tutorials:
Wed 10:15-12:00, SR 3OG HH
---

Practicals
---
Master Laboratory Applied Physics
Exp 3 - Light Scattering of Colloidal Crystals

Exp 6 - Atomic Force Microscopy (AFM)
Duration: 2 days each
---
- Bachelor/Master thesis: Transient Cooperativity behind the Dynamics of Sheared Polymer Melts

- Master thesis: Phasenverhalten eines artifiziellen Phospholipids
Top Stories

---
Unter Beteiligung der Arbeitsgruppe Experimentelle Polymerphysik am Physikalischen Institut hat die Universität Freiburg gemeinsam mit den Partneruniversitäten Fribourg/Schweiz und Cambridge/England einen mit 2,3 Millionen Euro dotierten Marie-Curie-Grant der Europäischen Kommission eingeworben.

In einem neuen Zentrum erforschen Wissenschaftler, wie sie maßgeschneiderte Materialien in Anwendungen integrieren

DFG delegation with junior scientists from India and Thailand visiting the SoMaS Summer School.

Das Forschungsprogramm umfasst voraussichtlich 22 Doktorarbeiten aus drei komplementären, eng verbundenen Themenbereichen, die ein breites Spektrum der "Weiche-Materie-Forschung" abdecken.